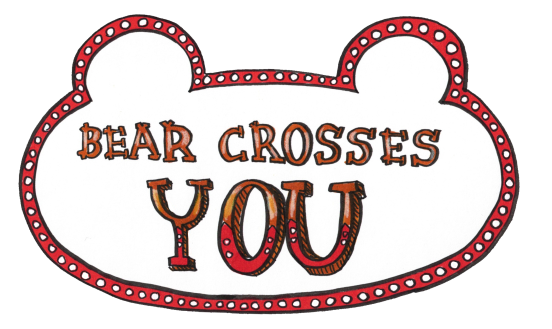 Bear Crosses YOU
A downloadable game for Windows, macOS, and Linux
About
Made in Godot for the Bullet Hell Jam 2022.

Plot
Juggling bear Mishka grows weary of life in circus. Dreams of freedom. Of revenge.

Today, no one can stop him.
Gameplay
"Bear Crosses YOU" is a platformer bullet hell game where you play as a juggling bear balancing on a giant red ball.

If projectiles hit the bear's arms, he "catches" them and adds them to his ammo. This is the only ammo the bear has.
The ball is very strong. If projectiles hit the bear's ball, they are stopped and removed from play.
If the bear jumps on projectiles with his ball, he can use them to double-jump
Subsequent jumps jump higher
Can be played via controller or keyboard (WASD/Arrow keys, Space to jump, J/Ctrl to shoot).
The ringmaster must be defeated to end the game.

Credits
Programming & Music - https://itch.io/profile/gamachara

Download